The start of the Western Wilderness...
Stanton Bed and Breakfast is smack dab in the middle of the Derwent Valley. To the west of us is wilderness adventure, to the east of us are the delights of Hobart, MONA, Salamanca and wineries. At our doorstep is New Norfolk and the joys of the Derwent River.
When you land at Hobart Airport, don't stay in the suburbs or the city, head a bit further out to a place less crowded and stay in the Tasmanian countryside. MONA is only 20 minutes down the road from us, Hobart dockside and Salamanca Markets, 15 minutes further on from there. Discover Mt Field National Park with waterfalls and bush walks just over 35 minutes along the river. At Stanton you are at the edge of where urban meets country culture and the river run adventures begin.
Maydena Bike Park is only 45 minutes from us and we welcome riders. Lock up bike accommodation is available at no extra charge and the workshop has an air compressor too!
If you're heading to Hobart from Launceston in the North, Cradle Mountain Franklin-Gordon National Park in the West or Freycinet and Wine Glass Bay in the East, you'll find a stop at Stanton just near New Norfolk a perfect spot no matter the season. While you're here we have so much to explore and experience in the valley. Local beer, cider, whiskey producers and wineries, antique shopping, cooking schools, winding riverside roads through picturesque farmland and roadside stalls with honesty boxes. A landscape scattered with historical relics of harder, more troubled times along with stately Georgian architecture, Hawthorne Hedges and Poplar rows. Then there are the mountains, rivers, creeks and wilderness.
Browse the many fabulous offerings below with live links to each website. If you would like our advice on the best of the best just ask.
If you are lucky, while visiting the salmon ponds you may catch a glimpse of our local wild platypus...
Drop in for a pint of our unique hand pumped ale & cider. Bottle sales available. Bring your friends. Bring a picnic. BBQ facilities available. Open Fridays & Sundays during the season. Closed in the cooler months. Check website for details.
Antique shopping in the many spots in New Norfolk. From upmarket to down right quirky.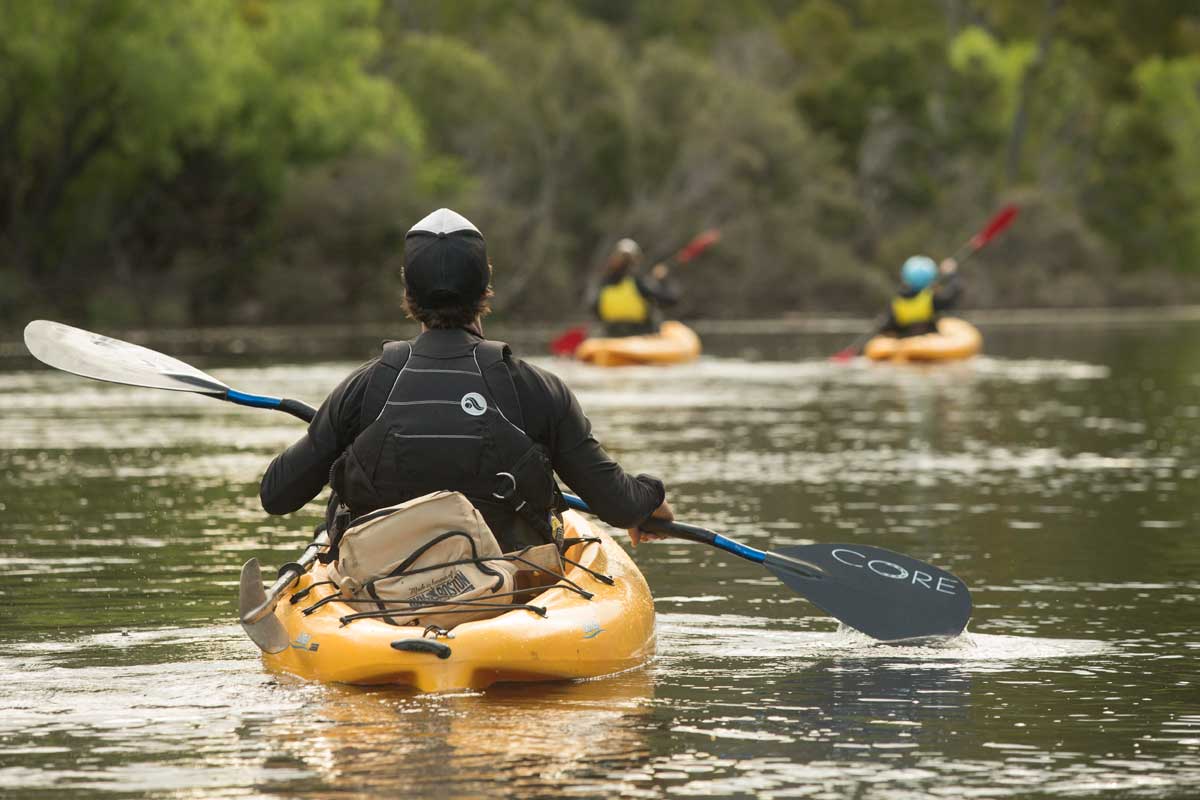 Tassie Bound is a Tasmanian adventure kayaking tour business specialising in day kayak tours on the Derwent River, Huon River and Lake Pedder in the Southwest National Park.
A must visit! The most gorgeous collection of things you will covet. Antiques, and country style collectables of the highest standard.
A great spot for lunch or a snack right near Willow Court Antiques

Wild Pedder is an adventure tour operator presenting the pristine wilderness of Southwest Tasmania to those who dare to venture. Owner operators Lou and Cody are passionate about sharing the incredible diversity and experiences that can be had in Tasmania's wilds.
An adorable printing and 'old school' stationery shop. For lovers of paper, posters, pens and printing. Flywheel is a little gem full of extraordinary finds!
A visit to Bonorong is a chance to come closer than ever to something wild and fragile. You'll come face to face with animals that went extinct long ago in other parts of Australia — the same animals we're working hard to protect now.
Mount Field National Park is a national park in Tasmania, Australia, 34 km northwest of New Norfolk. Water falls and magical walks await.
Stefano (Steve) Lubiana is a fifth generation wine maker who has carved out a niche in the Tasmanian wine industry. Steve identified the uniqueness that Tasmanian grape growing had to offer and tasted the potential for greatness. The family owned vineyard wraps itself around the picturesque foothills of the Derwent River estuary, located in the southern most island off Australia.
Travel in style with our 1966 Splitscreen Kombi. Kombi Krew have a range of services including Packaged Tours, Chartered Tours, Limousine Services, Transport for Events and Leavers Dinners. Our drivers and vehicles are fully licensed, accredited and insured.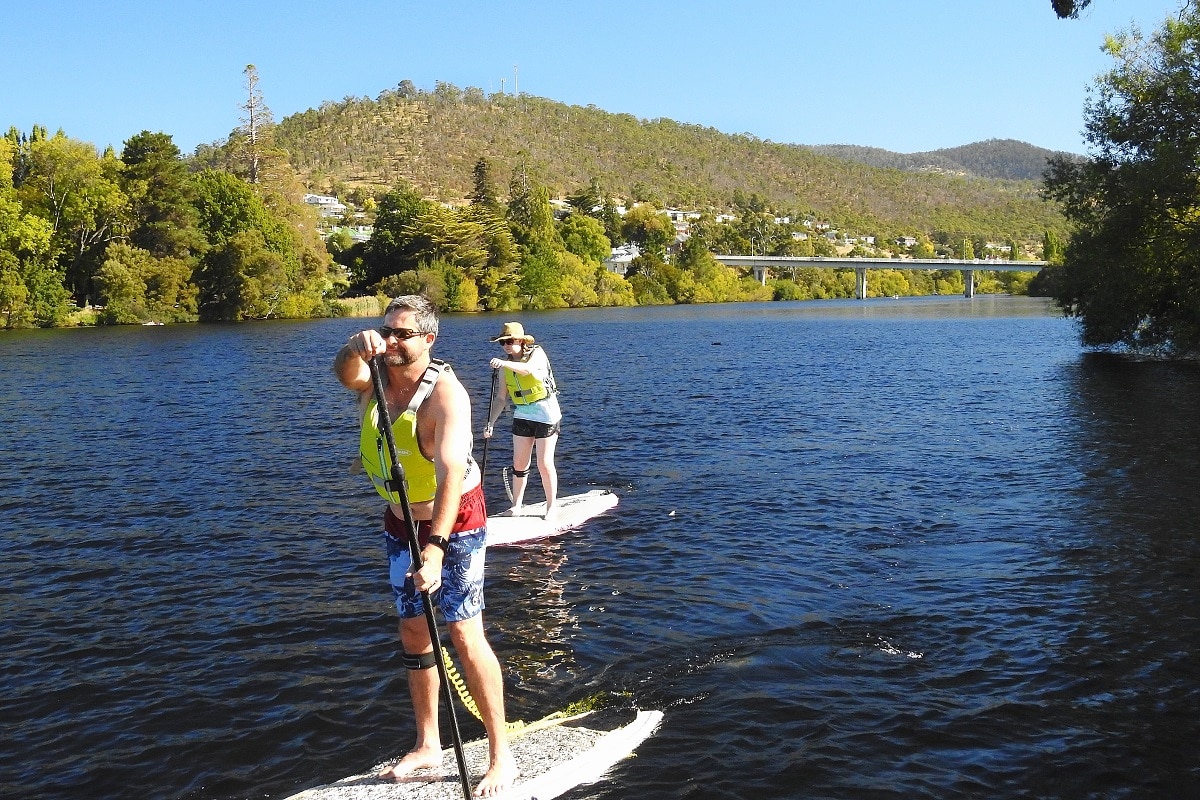 Personalised Stand Up Paddle Board instruction. Learn to SUP on the still waters of the Derwent River.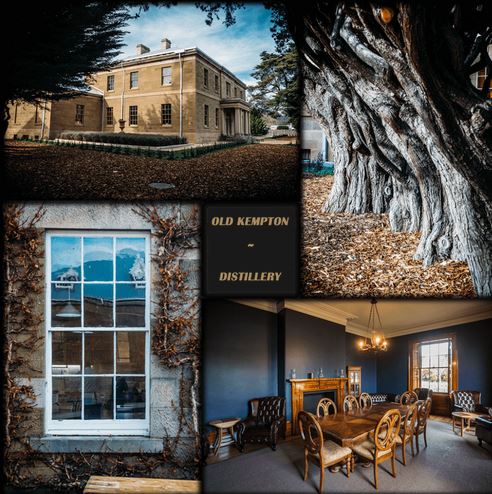 Redlands Whiskey Distillery
Cellar door, cafe, distillery and distillery school.
The cellar door has two large charmingly restored rooms located in the main manor house, available to sit and relax while you enjoy some home cooked treats from the kitchen. The cellar door offers a wide variety of tastings of both Old Kempton Distillery products and other Tasmanian and Australian boutique spirits.
Meadowbank is a farm and vineyard in the Derwent Valley of Tasmania. Run by the Ellis family since 1976, Meadowbank has many layers yet is singular in its pursuit of quality.
Discover amazing things Saturday 8.30 to 3.00
The Agrarian Kitchen is a sustainable farm-based cooking school offering paddock-to-plate experiences in a 19th century schoolhouse at Lachlan.
Our aim is to foster a community of local growers, farmers and fishermen through which the mainstay of our ingredients are sourced along with excess from the cooking school's garden and farm.
The area from the rapids above New Norfolk down to Granton is a popular spot for targeting trout, especially when the sea runners are about.
The New Norfolk Market is held each Saturday in High Street, New Norfolk between 8am and 2pm. Heaps of free parking available in Laskeys Car Park and just walk through to the market. Local produce, food stalls, artisan breads, bricabrac, plants and more!
Wellington Park – a natural reserve situated right on the doorstep of Tasmania's capital city, Hobart. Park entrance fees do not apply, and there are no opening or closing hours.
The Cascade Brewery Company, established in 1824, is located in Hobart at the foot of the majestic Mount Wellington. Here, Australia's oldest operating brewery crafts a range of exceptional beers for Tasmania and 'the mainland'.
Choose from a number of leisurely day trips to Peppermint Bay, the Tasman Peninsula, Bruny Island, Maria Island, or sailing the Derwent on a Tall Ship.